Posted on 16th Apr 2013 @ 3:40 PM
The packages of Russian bees have just arrived - how great is that?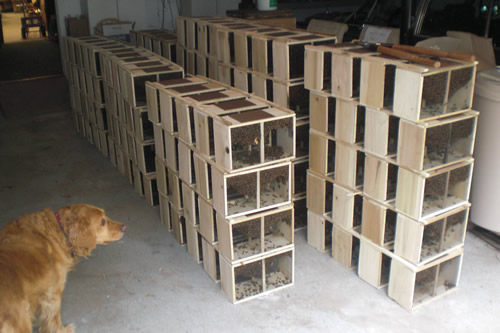 Hours for pickup are as follows:
Tuesday: now til 7pm
Wednesday: 10am-12 noon and 3-7pm
Thursday: 3-7pm
Friday: 3-7pm
Remaining packages will be available for pickup on the weekend. We're not sure what the weekend hours will be, yet; it will depend on how the transportation of the Carniolan packages goes. We're making the drive for those, and our return time is still up in the air.
Thank you!